The Next Generation of Office Buildings
The technological advancements of the workplace have extended far beyond simply advanced computing. They have permeated nearly every facet of day-to-day life. Mobile devices with advanced capabilities have streamlined tasks, provided access to nearly limitless information, and enabled the workforce to work outside the office in entirely new ways. Those who have most embraced this change, perhaps even caused it, are the millennials. Young professionals are reshaping the idea of the "traditional" workplace in ways that have forced a complete shift to the concept of the office itself. Real estate professionals have taken notice, as the commercial property industry continues to evolve with the demands of this new workforce.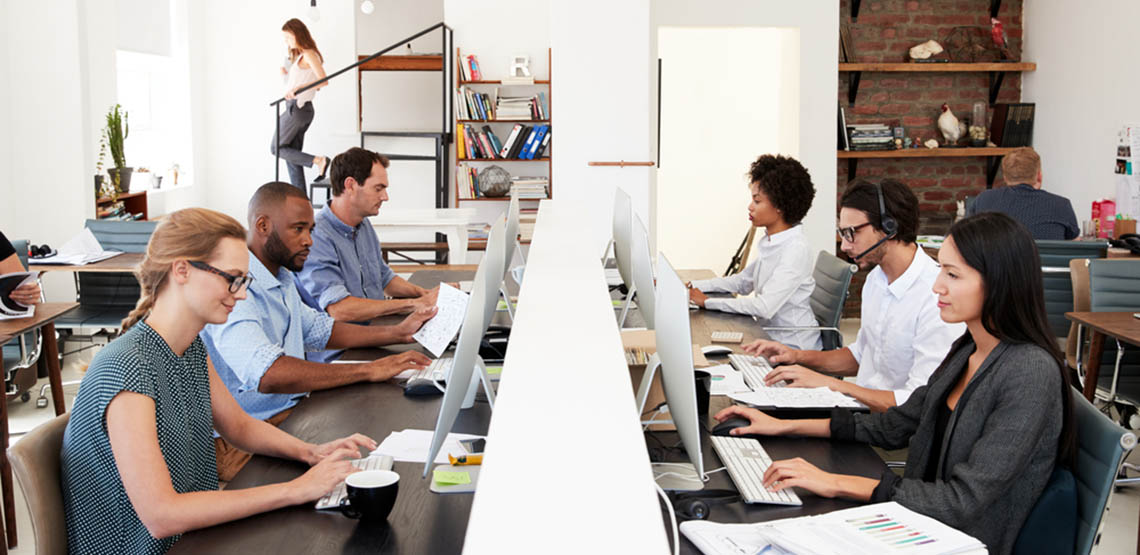 A People-First Approach
No longer is the corporate office building with miles of cold cubicles and corner offices considered the ideal workspace. These days, architects and builders are creating people-first work environments that combine a more humanizing design aesthetic with advanced technologies. These "smart" offices signal a rapid departure from the uninviting office spaces of the last thirty years.
"Employees are seeking workplaces that are more sustainable and energy-efficient, and technology is enabling increased choice in work location, space type and function-all of which all contribute to the employee experience."
Grant Morrison, Head of Consulting at JLL Asia Pacific
The Essential New Workspace
Commercial real estate developers face increasing pressure to embrace these changes by tech-savvy millennials, who by 2025, will represent an estimated 75% of the workforce. More and more, they integrate smart office systems to reduce energy usage and allow customized work environments. The open concept floorplans of many new offices, when combined with Bluetooth capabilities and wireless sensors, allow direct links between devices (and people!), helping to create more "intelligent" work spaces. Sustainable design has become a buzzword in the industry, and as it's become increasingly popular, it has contributed to greater energy efficiencies than ever before — not to mention the added benefit of improved employee productivity, health and wellness.
Commercial Real Estate Tech
What has, up to this point, been the "traditional" office space concept is no longer relevant for today's workforce. As we've become more mobile with advancements in technology, our work environments have changed dramatically. To attract and engage new, tech-savvy, younger employees, commercial real estate developers, agents, and brokers must continue to embrace these changes.
Commercial real estate tech has become a specialized and highly competitive sector in the industry. Buildings embedded with the technologies of tomorrow have become must-have real estate, and real estate professionals must become tech-savvy experts to keep up.